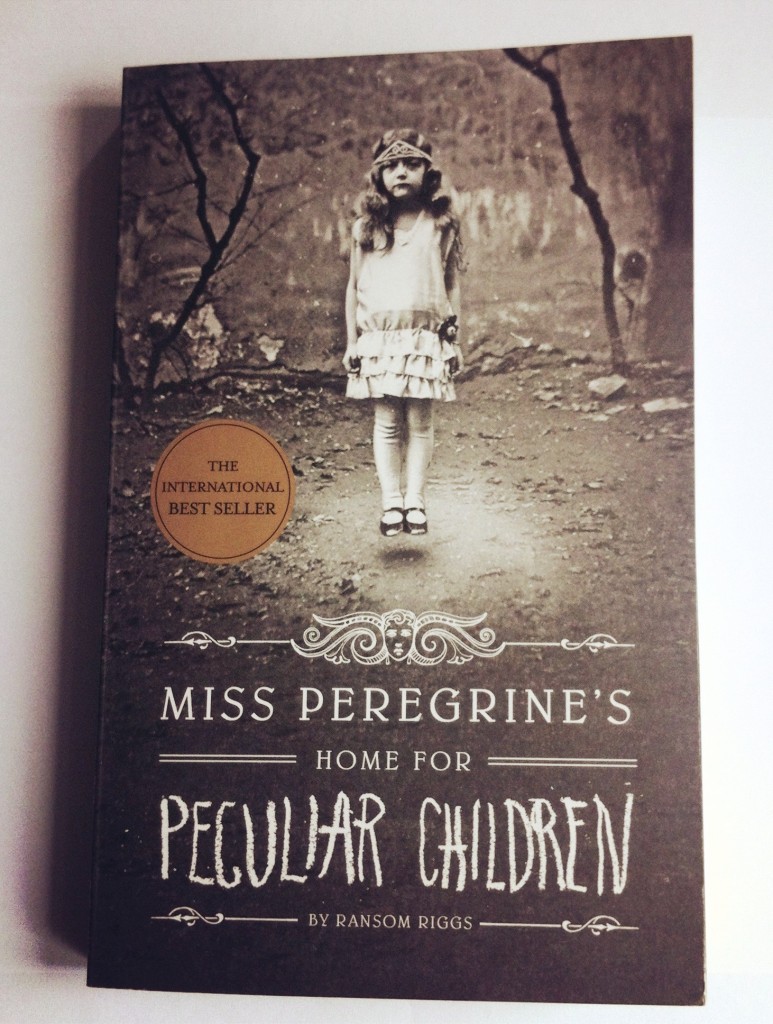 Wenn draußen herbstliches Schmuddelwetter tobt und es einfach nicht hell werden will, braucht es nur ein oder zwei Teelichter, um eine Fantasy-Grusel-Geschichten-Stimmung zu zaubern. Gestern war es nun so weit, der Herbst lässt sein graues Band wieder flattern.
Auf schaurig schöne Art verspricht das schwebende Mädchen auf dem Cover von "Miss Peregrine's Home For Peculiar Children" von Ransom Riggs eine fantastische Erzählung. Unheimlich an diesem Buch ist vor allem die Auswahl der Fotos, die in die Geschichte eingebunden sind. Riggs schreibt im Anhang über die Fotografien:
"All the pictures in this book are authentic, vintage found photographs, and with the exception of a few that have undergone minimal postprocessing, they are unaltered. They were lent from the personal archives of ten collectors, people who have spent years and countless hours hunting through giant bins of unsorted snapshots at flea markets and antiques malls and yard sales to find a transcendent few, rescuing images of historical significance and arresting beauty from obscurity–and, most likely, the dump. Their work is an unglamorous labor of love, and I think they are the unsung heroes of the photography world."
"Miss Peregrine's Home For Peculiar Children" ist ein ganz besonderer Roman, der Wort und Bild auf einzigartige Weise miteinander verbindet. Die versprochene Authentizität der Fotos verleiht der Geschichte eine unheimliche Atmosphäre. Ich habe das Buch gestern in die Hand genommen – mache nun eine kleine Pause, um dir kurz davon zu berichten – und werde mich erst wieder davon trennen, wenn ich es bis zur letzten Seite gelesen habe – wohl eher weggeatmet!