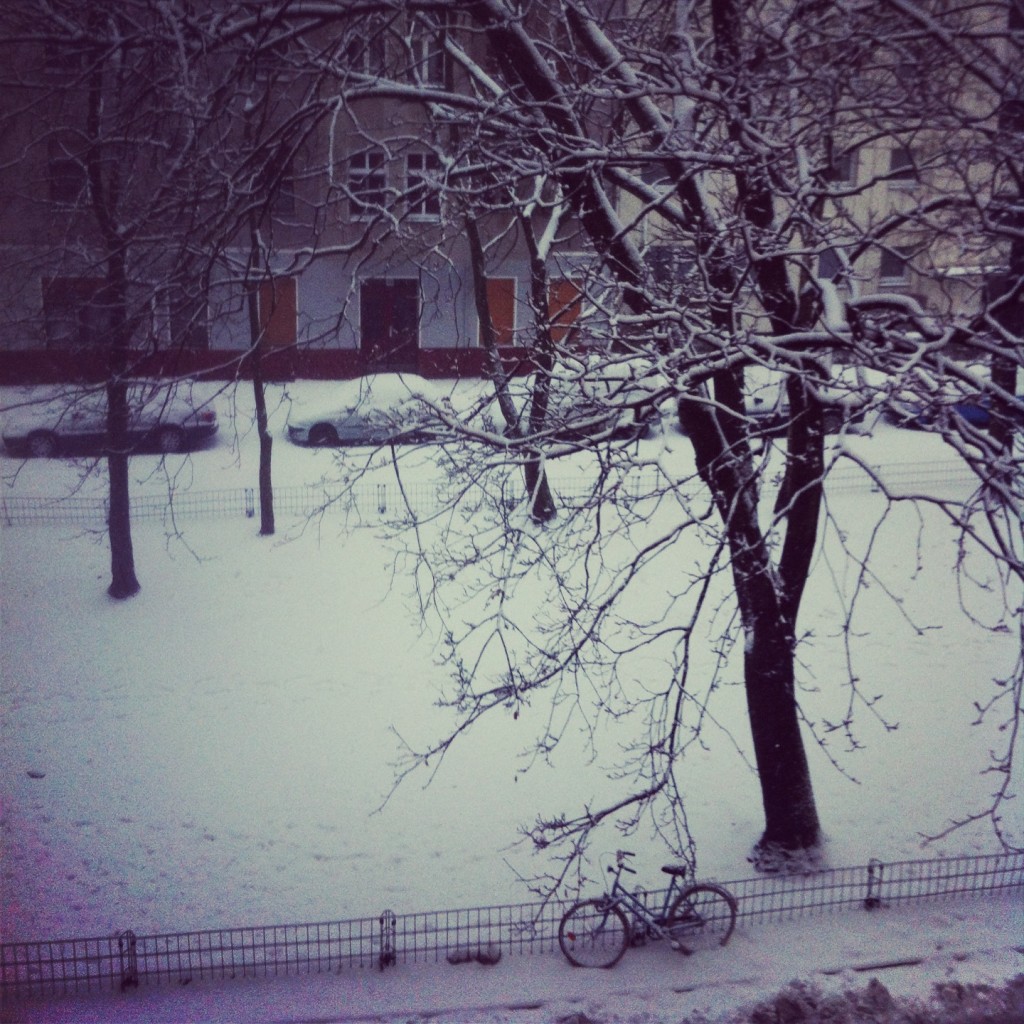 Hurtling through heavy snow
Our hands are cold and the moon sets low
Little sister let your sharp teeth show
Pass winter fields
Der Kampf hat wieder begonnen. Seit ein paar Tagen müssen wir uns – also hier in Berlin – wieder Einwickeln, bevor wir vor die Tür treten. Ich werde wieder in der Frühe von den Geräuschen des Schneepflugs, durchdrehenden Reifen auf Glatteis und Eiskratzen geweckt. Es ist ja eigentlich hübsch anzuschauen, wäre da nicht mein Fahrrad, das so verloren am Zaun lehnt. Was nützt das ständige Nörgeln am Wetter, setzen wir uns die Mütze auf und greifen an, aber nicht ohne richtig gute Laune. Eine meiner Hymnen aus dem letzten Jahr ist "Winter Fields" von Bat For Lashes. Die Magie des Songs ist ungebrochen und ich möchte es heute mit dir teilen.